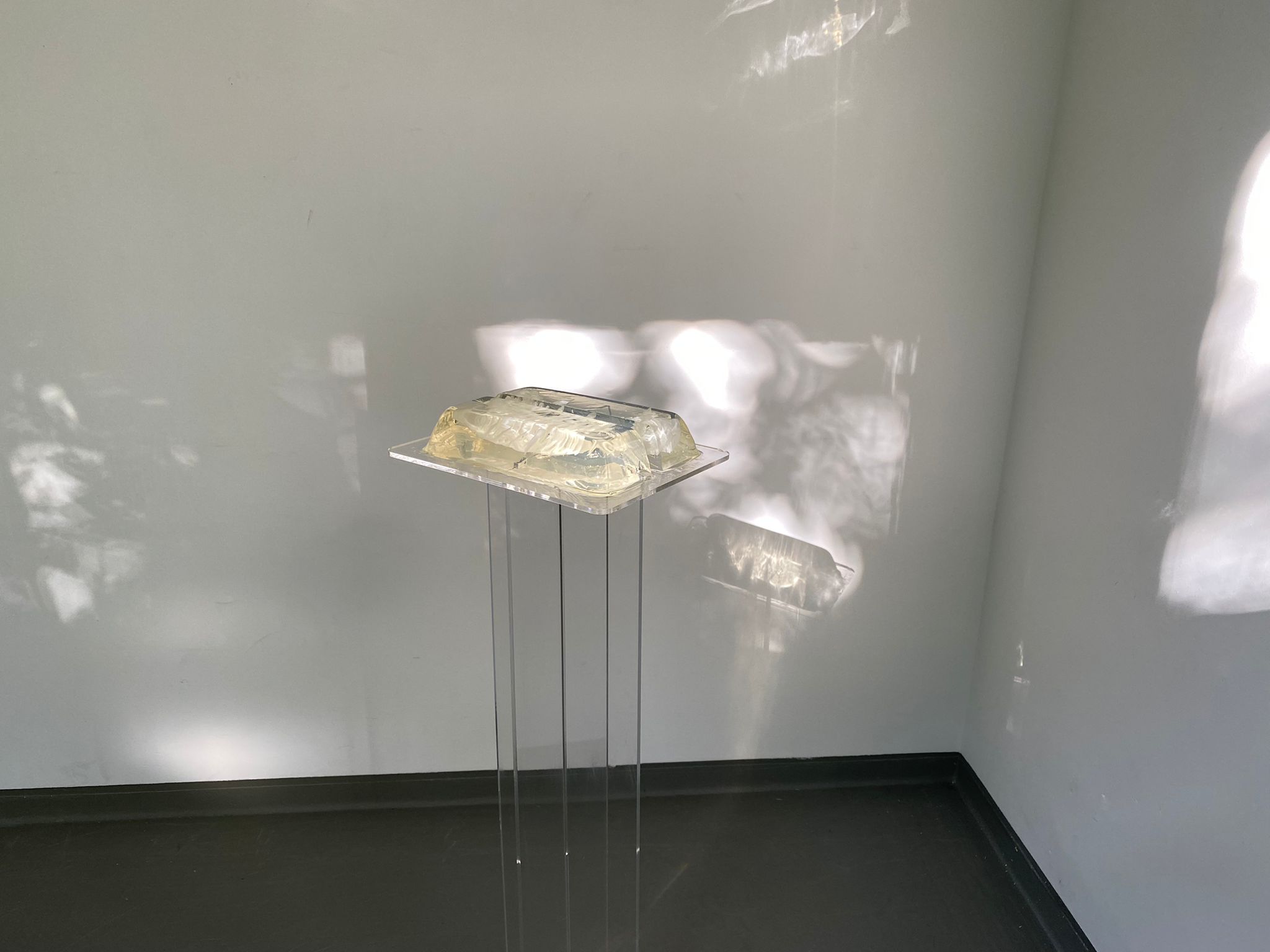 In Search of a Better Life

2022, Gelatin sculpture installation


The installation shows six koi carps surrounding a white lotus flower. The koi, commonly seen in chinese restaurants, are a symbol of prosperity. Crafted entirely from agar agar and gelatin, some cut into partitions, the jellies invite childlike wonder and awe while they probe dominant imaginaries of a diasporic culture that manifests through its function to serve and to be consumed.

---
The Body Taxed

2022, Performance reading,
duration 54:13 min (including introduction & Q&A)

Presented at the Jan van Eyck Academie, Maastricht, this performance and reading presents two letters written for

The Last Emporium

a project by Elaine W. Ho for

Natasha

, Singapore Biennale 2022.

The texts exemplify personal experiences from the asian diaspora. Its relationship to gambling, pride, luck, taxes, the consumption of immigrant labour and the destructive longing for western modernity.

The full presentation can be viewed here

.

Visit

www.thelastemporium.hk

using the login information below to access all letters and content from

The Last Emporium

by Elaine W. Ho.

Username: nijmegen

Keypass: thebodyTAXed
---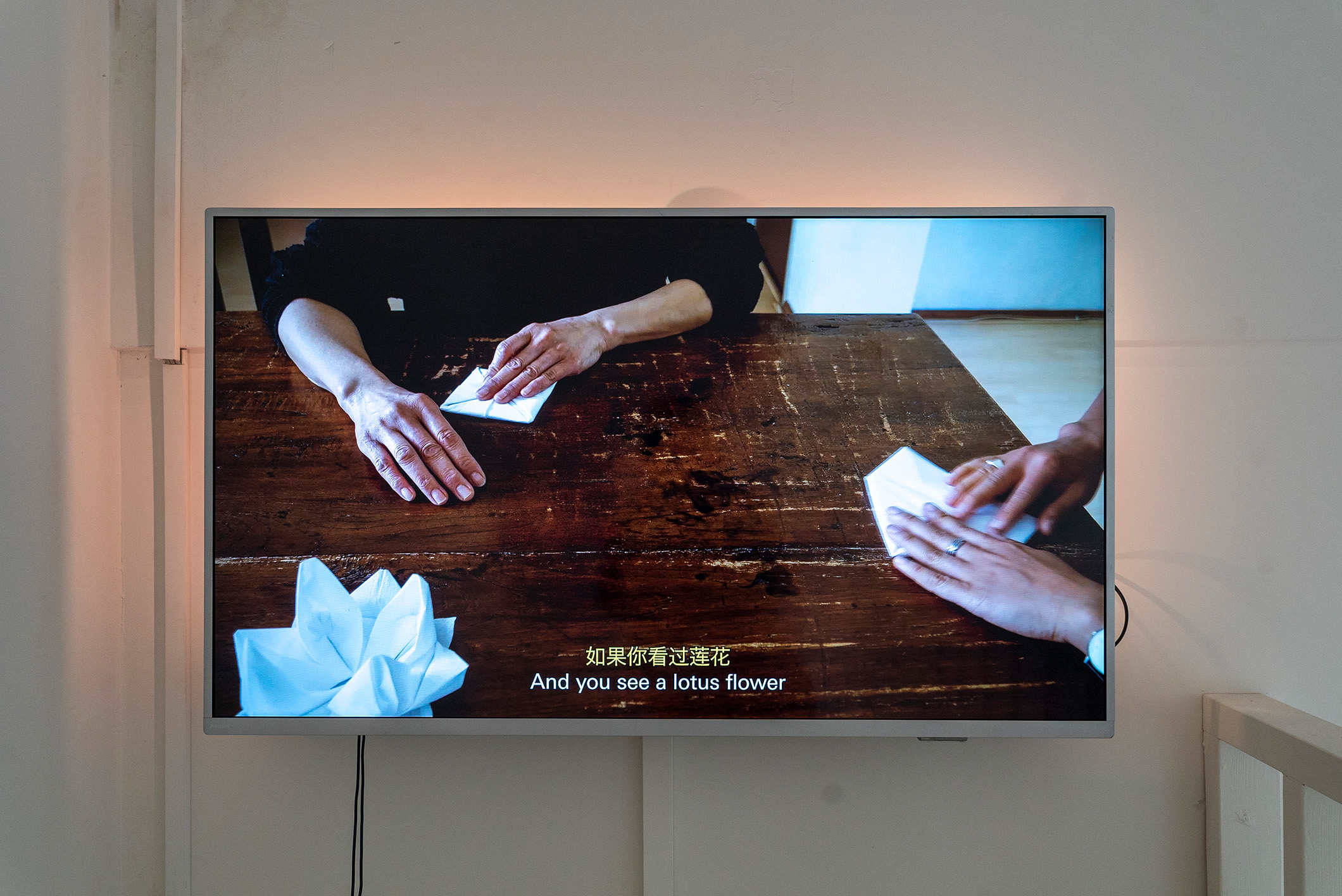 Lotus Flowers

2022, Film, duration 08:45 min


In this short film, I ask my mother to teach me how to fold the lotus flower napkins that we used to have on our restaurant table setting. During the folding tutorial, we talk about different connotations surrounding the lotus flower and memories of our restaurant Choong Kee (撂记).

In the film I ask her whether she has ever seen a lotus flower in real life. She answers that she has seen them in Malaysia, in the wild. She followed that wild lotus flowers should never be picked, as those who try get caught in the surrounding quicksand and drown. In this I heard a metaphor for the diasporic experience– many Asian families venture to the West in search of a better life, only to get stuck with no way back.


Conversation:
Yin Yin Wong, Jenny Tong

Sound editing:
Aleksander Johan Andreassen

Translation:
Dorothy Cheung
---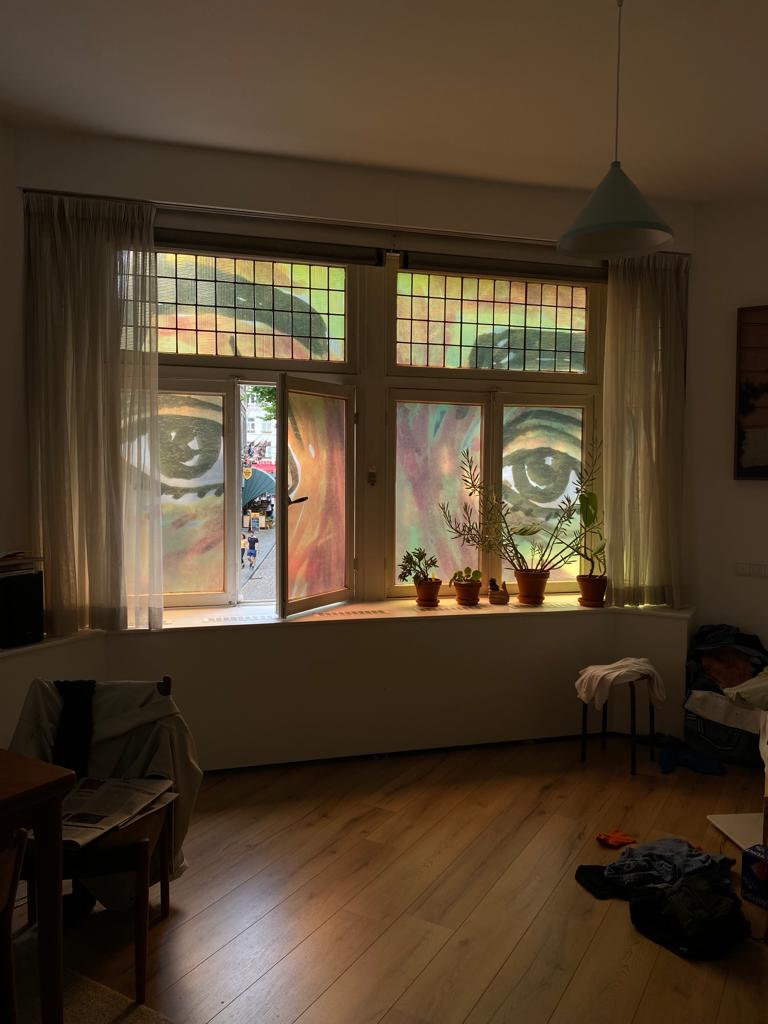 Selfportrait Installations
2022, Site specific vinyl installations


Through a daily practice of drawing self-portraits, I play with possibilities of self-presentation but also with the imperative to give countenance to identities that have long been excluded or marginalized. Growing up in a diaspora, I did not have many South-East Asian (and queer) role models presented to me through media, public life, culture or national history.

With the selfportrait installations I am showing myself publicly while at the same time emphasising the friction between myself and the architecture that surrounds me. Am I the outsider looking in or the insider looking out?